Factory Farming (Playdate)
Version 1.5 The Map Update
---
Catalog!
Factory Farming is now also available on Panic's Catalog! There is no difference between the Itch and Catalog versions (Catalog owners should get V1.5 delivered automatically within the next week or so).
The Map
Version 1.5 of Factory Farming introduces an in-game map to help you navigate around your factory complex.
Access the map from the tools section of your inventory and use the cursor to look around.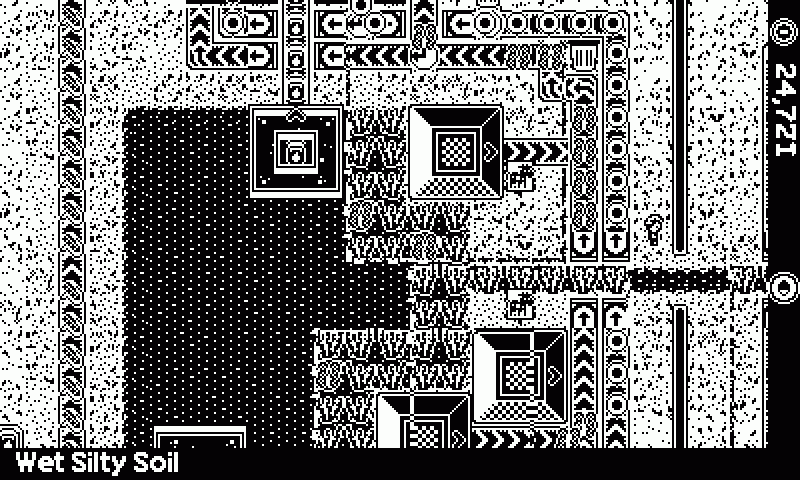 New Location Finder
Certain crops require a minimum soil type to grow, and some buildings like pumps or quarries can only be built on water or specific soils. Finding the correct soil can be hard, especially for new players.
New in version 1.5 is a direction pointer which will automatically appear for crops and buildings which require specific conditions and will point to the nearest good location. It will display a cross if there is no good location on the current plot.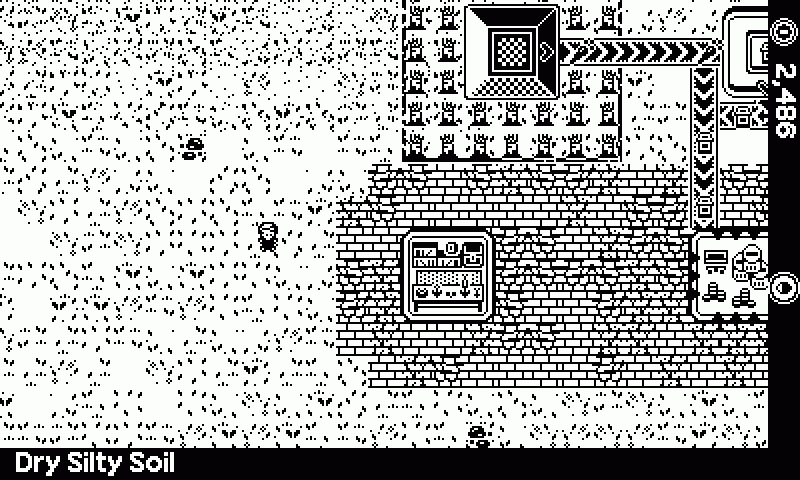 Updated Statistics Logging
Up until now only the average value of cargo sold per plot was recorded and used to credit money for the plots which were not loaded. But as a consequence, you couldn't make progress towards your current goal unless you were selling the item in the loaded plot. From Version 1.5 the game keeps track of the average rate of sale of each cargo piece in each plot - letting you continue to make progress towards your goals from whichever plot you are in. Thanks Jonathan for pointing out this flaw.
Tutorial Improvement
Playing through the tutorial gives you around 1,500 money to kickstart your factory. If you disable the tutorial you now get given this as a one-off payment to avoid an extreme early game carrot-selling grind session. Thanks to Nixx for the idea and for some initial French translation corrections.
Game Save Version
Version 1.5 of Factory Farming updates the game to use save game version 6. This update only adds more data to the save file, hence no schema update is needed.
Get Factory Farming (Playdate)